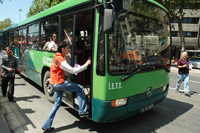 Transportation to Turquhouse hotel is quite easy. You can take the local bus from many districts in Istanbul and also the Avcılar-Kadıköy metrobus route is another option and a rather quick one.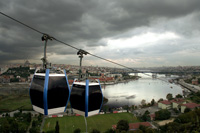 In addition, a short teleferic journey from the Eyüp Sultan mosque will provide you with a great scenery and 'Haliç Style boats' departing from Üsküdar to Eyüp will be a unique pleasure as you will be traveling on water between two continents.
Should you wish to come by your personal car, you can easily reach our hotel either from the highway or the road along the coast. Just follow the Pierre Loti signs after you reach the center of Eyüp.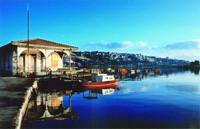 Turquhouse hotel is located 16km away from Atatürk airport, 1km from the nearest city center, 1km from the nearest ferry and 7km from the nearest seabus. We have free airport and city center transportation services. and 7km to the nearest seabus. We have airport transportation services.


Şunu daha büyük bir haritada görüntüle: Pierre Loti Tepesi

Google Map Coordinates: 41.054383,28.933622