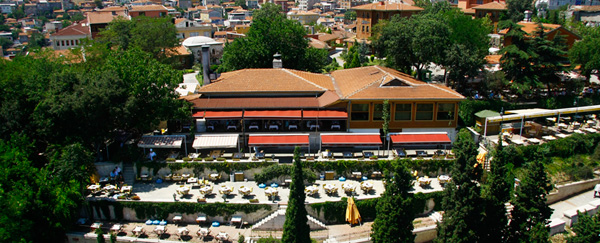 Pierre Loti is something else in the summer. You can smoke on your nargile while listening to the sounds of the birds witnessing a unique history
Sometimes the view of The Golden Horn adds pleasure to the time you spend with your friends. Years later, Pierre Loti will remind you the bitter taste of the tea and the conversations you had with you had with your loved ones.
It is a beautiful sound that has been subject to many poems, novels and paintings.
It is a must-see place for foreign guests and those visiting Eyüp Sultan
With the large garden of it overviewing the Golden Horn and Istanbul, in which 1400 guests can be hosted at the same time, you can relax and taste a great serenity in a very different ambiance.
If you still haven't come and felt the sweet breeze, we can't describe it to you. You can only understand Pierre Loti as you live it.